View from the demanding tee shot of #8. A short, but challenging par 3. Be sure of your club selection and avoid the left hazard at all costs
The approach to #9 green. This slightly uphill approach can often leave you wishing you took that extra club
The tee shot to #9 provides a wonderful risk/reward decision on the tee. Taking on the trees to the left will often bring high numbers into play
#9 green is heavily guarded by bunkers, as well as brush to the right. Accuracy is a must on your approach.
The approach to the the par 4 10th is no walk in the park, play to the center of the green on this one.
The green of the par 4 11th hole features subtle breaks. Double check your read here to find the bottom of the cup.
The green of the par 3 13th hole. Pro tip: Green breaks subtly towards the creek on the left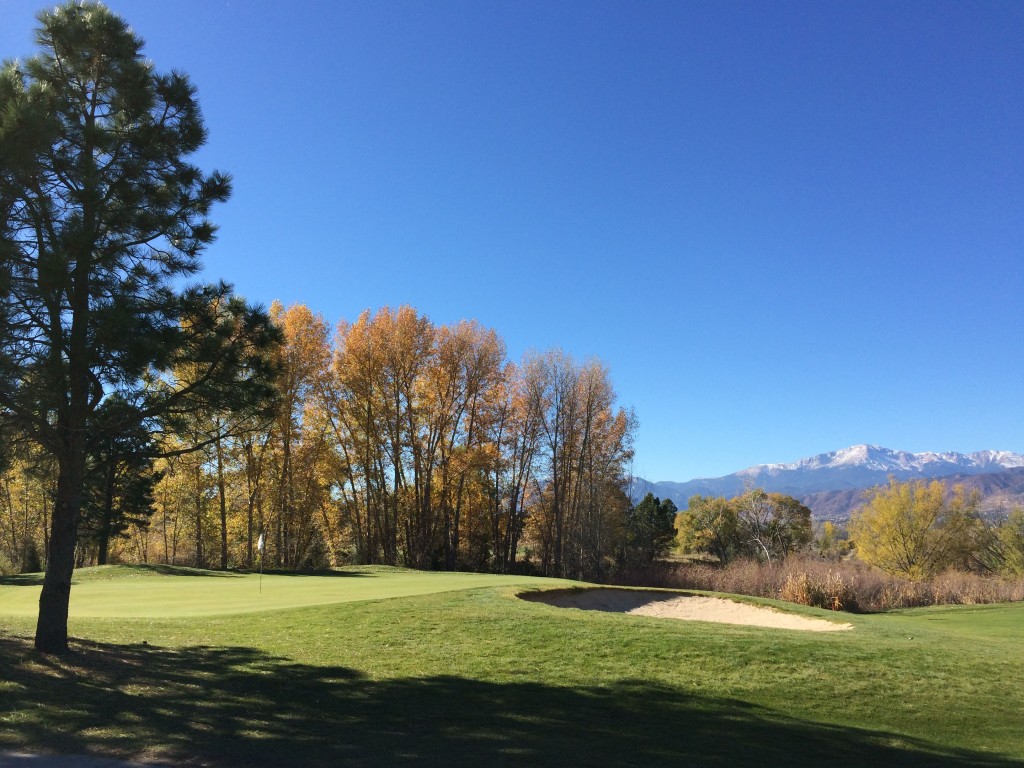 The glorious view looking past the par 5 15th green to the majestic Pikes Peak. Stop and take a picture here, we don't blame you.
You're almost to the 19th hole but don't let up yet. The 18th green is heavily guarded and demands precision on your approach shot.